El Tejavan
more resources
Share This:
El Tejavan prides itself on every meal being entirely homemade – and we're fine with that. From the guacamole to the corn tortillas, the family-run business was built on mama's recipes, which means each dish is delivered to the table with a little bit of love. Originally opened in 1994 as a grocery store on Grand Street, the Santos family began selling homemade tacos and tortis to bring in extra money. The business grew, so they added a front porch to the store ("El Tejavan" is Spanish for porch) and started the restaurant. Even when they moved to their newest location on I-40 West eight years ago, they kept the front porch look for the bar area to support the name.
Take full advantage of El Tejavan's weekly specials, like Happy Hour's 99 cent margaritas and draft beer Monday through Thursday from 4 to 7 p.m. On Monday nights, couples can buy one entrée and get the second one at half price. On Wednesday nights, enjoy 1 cent margaritas from 4 to 9 p.m.
3801 I-40 East
372.5250
3420 I-40 West
354.2444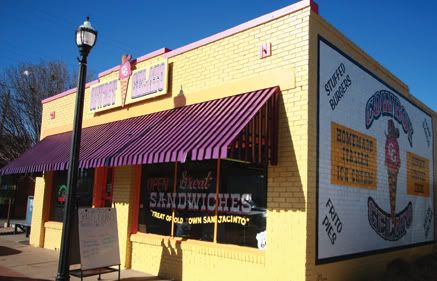 Cowboy Gelato
Consider the painted façade is a good warning: You're about to experience the perfect combination of Italian-style gelato with an authentic western flare. Don't let the saloon décor and cowboy greeting throw you. There is seriously good gelato to be eaten, that is, if you can settle your taste buds on one or two (or four) flavors. Here's a tip – they let you sample, which is the fastest way to get you hooked.
2806 SW 6th Ave.
376.5286
Click here for the complete list of restaurants in Amarillo.
blog comments powered by

Disqus
recent stories
A Place to Start Over
Based in Amarillo, Sharing Hope gives assistance to incarcerated women all over the United States, ...
Cuddle Up
At Northwest's most popular volunteer program, NICU cuddlers get as much out of their work ...
Perfect Pasta
Steve Bautista walked us through the steps required for do-it-yourself pasta.
Beyond Bacon
You'll enjoy the three pork-based recipes in this issue, from roasted pork belly and biscuits ...