BL Bistro
more resources
Share This:
Featured in the photo: Cliequot Ponsardin, Dom Perignon, Moet and Chandon (minis), and Silver Oak Napa Cabernet
The menu at BL Bistro changes with the seasons to ensure restaurant goers and resident foodies are offered only the freshest ingredients and the brightest flavors. Staying true to its Greek and Italian roots, 2010 will bring even more select cuts of beef and seafood.
For your Valentine, there is no better place to take her (or him) than BL Bistro for a posh and intimate dinner. Imagine an 8-ounce Angus filet with Russian King Crab, blue cheese risotto and roasted baby vegetables. Or perhaps you and your sweetie prefer the pecan-crusted salmon with a raspberry sauce? Either way, the Valentine's Day couples package includes complementary wine, which means if you want a table, make your reservations now.
2203 S. Austin
355.7838
blbistro.com
........................................................................................................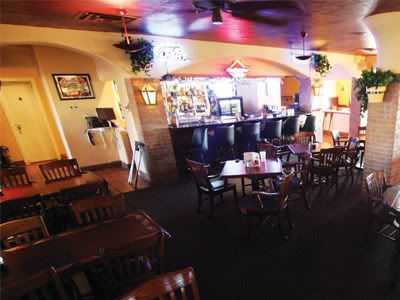 Amarillo Legends
Serving up some of the most flavorful comfort food in town, plan on loosening your belt when you sit down for a meal at Legends. Our favorites include old-fashioned, home-cooked bites like the chicken-fried steak, patty melts and pot roast. The portions are generous and the prices are modest. Breakfast is served all day and, as a bonus, kids eat free everyday.
2909 I-40 West
322.3663
Click here for the complete list of restaurants in Amarillo.

blog comments powered by

Disqus
recent stories
A Place to Start Over
Based in Amarillo, Sharing Hope gives assistance to incarcerated women all over the United States, ...
Cuddle Up
At Northwest's most popular volunteer program, NICU cuddlers get as much out of their work ...
Perfect Pasta
Steve Bautista walked us through the steps required for do-it-yourself pasta.
Beyond Bacon
You'll enjoy the three pork-based recipes in this issue, from roasted pork belly and biscuits ...